Southport offers two exceptional locations for private events: The Concert Hall and The Glassed Atrium/Front Bar Area. Our versatile venue caters to a wide range of occasions, including weddings, reunions, parties, and more.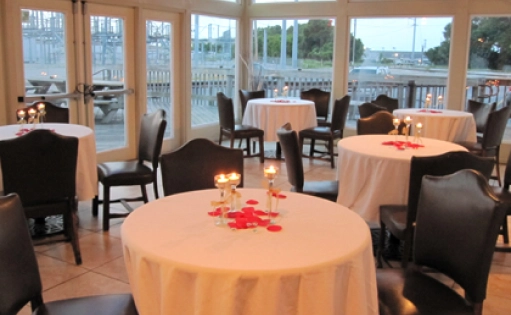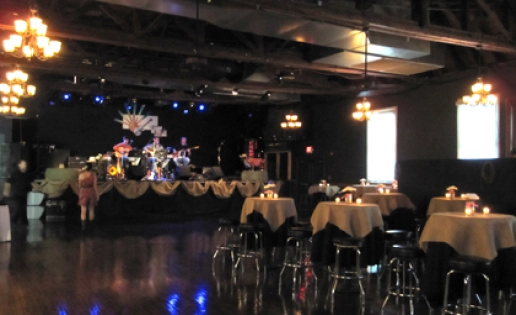 Download our private event packages to learn more.
About Southport Hall
The Glassed Atrium and Front Bar Area provide an inviting space for parties of 30 to 100 guests. Decorated with New Orleans artwork and vintage signs, this area combines charm with a modern touch. A snake-shaped bar and wooden buffet add elegance, while the glass atrium offers a picturesque view. The space features round tables, leather chairs, highboys, and stools.
The Concert Hall comfortably accommodates over 250 guests and features a large dance floor. With wooden beams and a historic keno board, it exudes a nostalgic atmosphere. The hall includes a wooden bar, hardwood floors, and a stage equipped with lighting and sound. Parties on Nights of Concerts: Guests attending concerts may enjoy the show free of charge in most cases.
Company and Private Crawfish Catering Events: Crawfish boils are a specialty at Southport, available from mid-March to mid-June. Our venue is perfect for hosting crawfish catering parties, with ample parking, spacious areas, and a glassed-in atrium overlooking a deck.
We provide setup and breakdown services, tables and chairs, attentive staff, and police security. Outside caterers are welcome, and we offer a convenient setup area. Our flexible bar packages include soft drinks, beers, liquor selections, and frozen daiquiris.
To inquire or request a quote for private events, contact Jay Bagnetto at 504-908-2577 or [email protected]. Create unforgettable memories at Southport!